Welcome to the fetosoap.com online store, home of the original feto soap (TM)! All items are handmade in small batches in Austin, TX. We carry handmade soap made from scratch with the cold process and hot process methods, glycerin soap, perfumes, lip balms and lotion bars.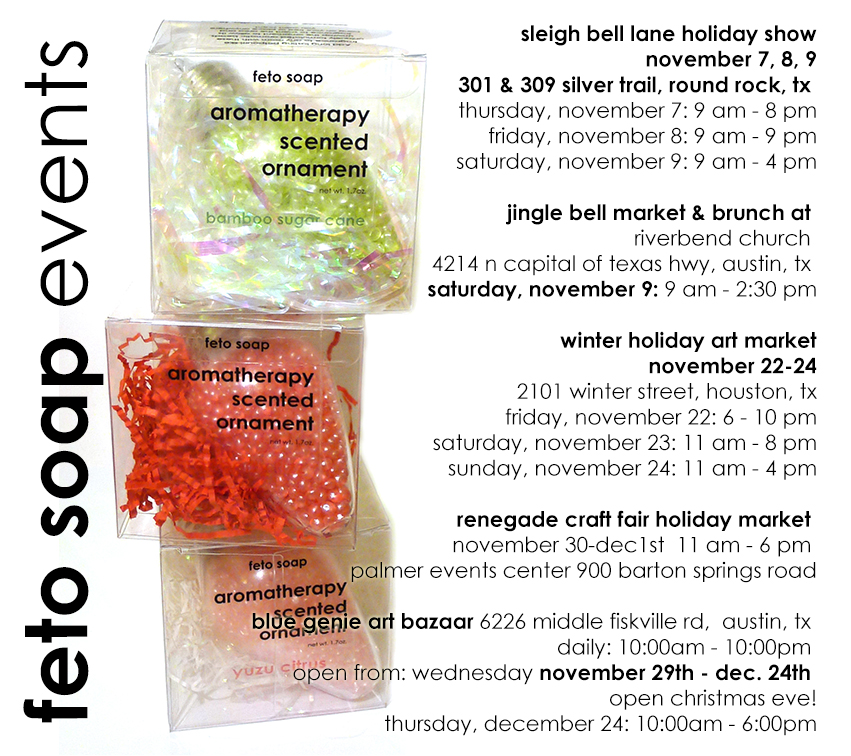 Are you in Austin? Prima Dora, The Burlap Bag and Heart & Sole Massage all carry the feto soap line. You can also schedule a local pickup at 2222/360 by calling 512.850.5472 or emailing lisa@fetosoap.com.
Did you know that you can ship gifts directly to your recipient?! Let us do the work for you. All orders are packed with colorful tissue paper.
Interested in carrying the feto soap line in your store? Please contact us for details! Wholesale, Private Label, Guest Bars, Bridal Shower Favors & Custom options are available.
Watch Lisa make soap on HGTV's That's Clever! Show